Greetings OLG Panther Family,
Students, alumni, teachers, former teachers, parents, parents of alumni, pastors, and support staff: They all know what it means to be a part of our OLG Panther Family! We all have treasured memories of moments that truly captured the power and spirit of Our Lady of Grace Catholic School, the joy in the community, the love shared in our school family, the presence of God in our daily lives, and the call to go forth with grace.
To visit our fundraising page click HERE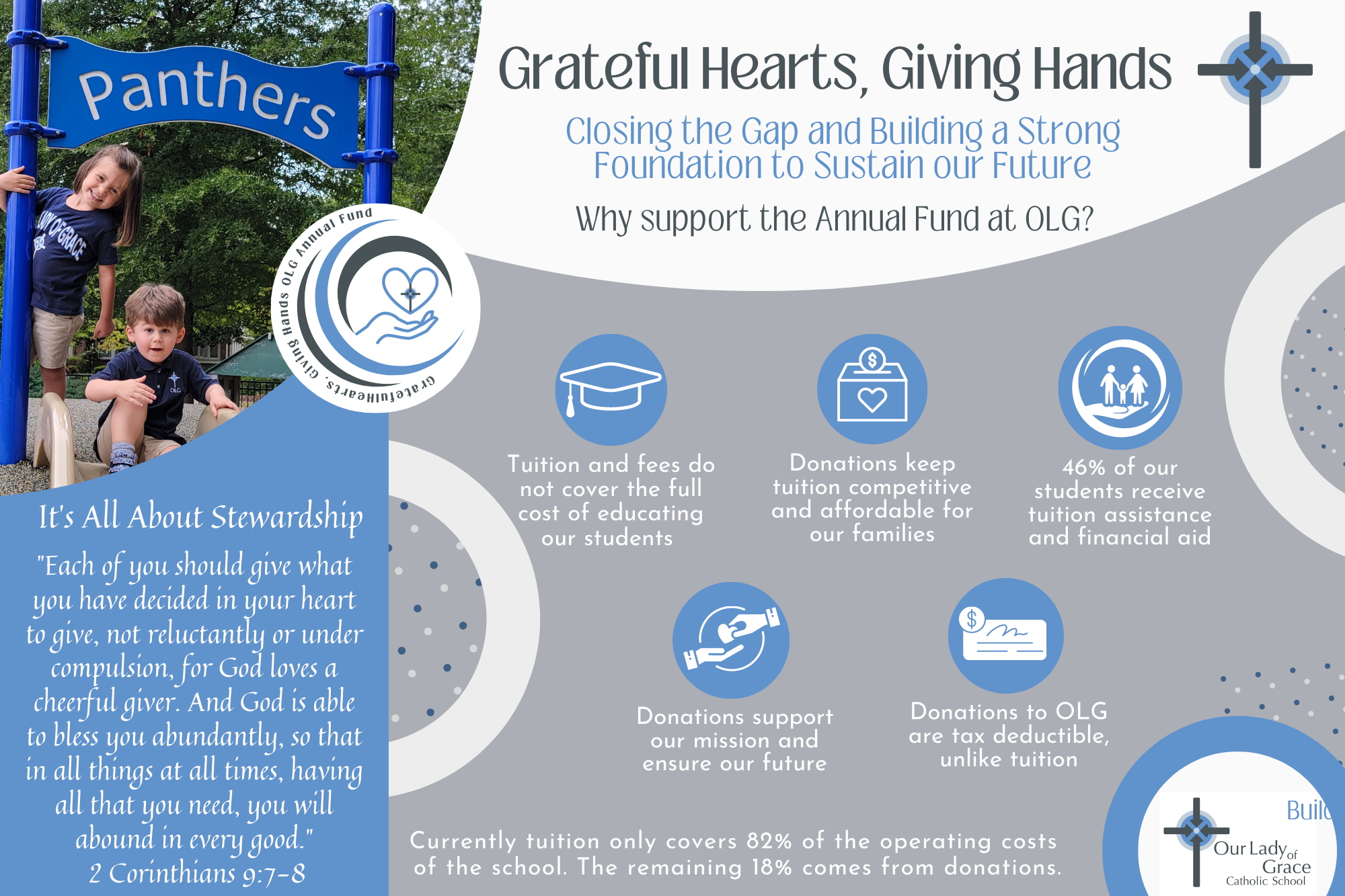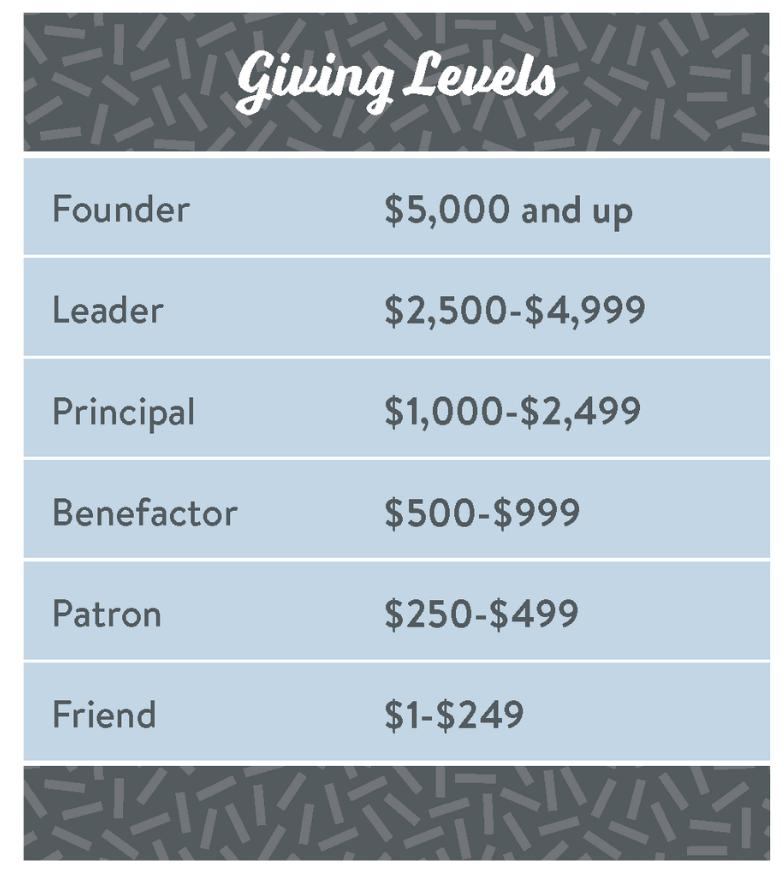 As we remain committed to making Catholic education accessible, we rely on generous donations to support our goals and supplement tuition. Your gift and the funds raised through the Annual Fund will allow us to do more for our students and teachers than we can do on our own.
Please consider making a contribution to the OLG Annual Fund via the donation form below. On behalf of the students, faculty, and staff, thank you for your generosity and support!