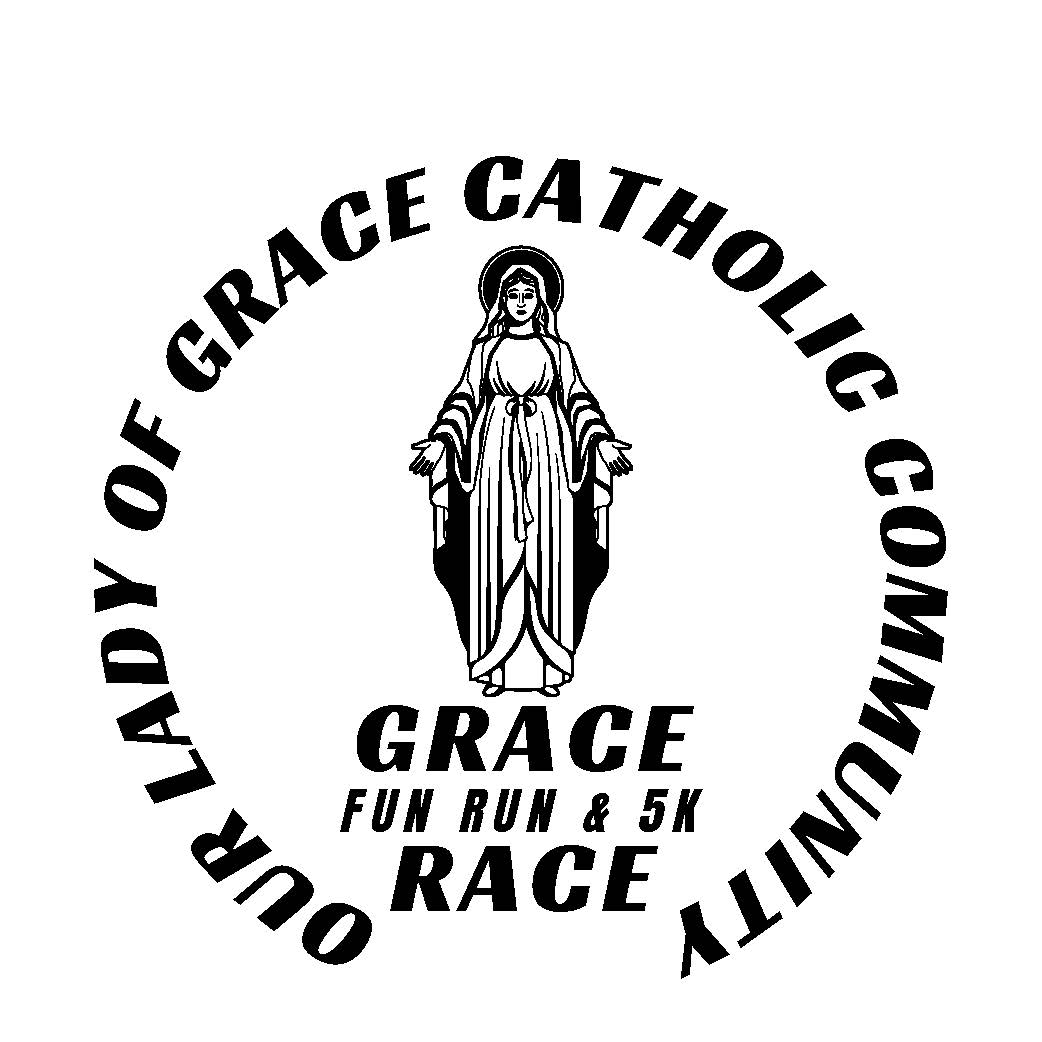 The Our Lady of Grace Catholic School and Church in Greensboro, which will host the Grace Race 5k and Fun Run on Saturday, April 29, 2023 at Ivey Redmon Sports Complex in Kernersville. OLG Church and School are working together to make this a successful event which will assist in the maintenance and repairs of the OLG gymnasium and athletic facilities. Your assistance with this year's event will help ensure it is a tremendous success.
Our gymnasium currently serves all of our students in grades PreK-8th in physical education classes, two volleyball teams, five basketball teams, school assemblies, and many more events. Our gymnasium also serves OLG Church in the following areas: religious education classes, Faith Formation, men's group basketball, cub and boy scouts, overflow Masses during major holy days, and many other events.
Our goal with the Grace Race is to raise funds over the next several years to make the necessary improvements in athletics and PE equipment and facilities. Examples of our focus include improvements to the gym floor and bleachers. These needed repairs and improvements are quite costly and we hope that this event will enable us to move in a positive direction to fund these projects.
We are currently seeking corporate sponsorships at varying levels and would ask you to please review the opportunities outlined in the attached materials to consider what level would best fit your business. Your investment in the event will not only help to provide an opportunity for our entire Catholic Community to come together, it will also provide your business a wonderful opportunity for you to gain exposure to potential customers. Attached you will find the sponsorship opportunities. We need to receive your sponsorship form by Friday, March 31, 2023 so that the t-shirts and banners can be completed.
Click Here for Sponsorship Packet
If you would like to register for the race, use the following link: Grace Race Registration
"None of us, including myself, ever do great things. But we can all do small things, with great love, and together we can do something wonderful." ~Mother Teresa
Anne Popek, Grace Race Committee
Janet Johnston, OLG School Athletic Director (jjohnston@olgsch.org)